My ethnicity and my culture do not define who I am.
I don't recall I have ever written publicly on this subject with the except for writing a short biography many years ago when I was a teacher. But before I share my thoughts about that statement, here is a bit of my ethnic and cultural background. I was born in El Salvador and lived in a rural area near the capital until I was about ten years old. My first language was Spanish. Salvadoreans share many of the general cultural distinctives as many other Hispanics (my preferred term, others use "Latino"). You can learn about them in a series of posts I wrote a while ago. For a reason, I was not told or considered, my mother, a single mom of nine decided to come to the United States along with three of my sisters where three of my other sisters were already living. We came as immigrants. How we got here is a story of its own and I often don't share it. 
Growing up in a rural place I was impressed with the modern amenities of California. As I look back, I remember the bright illuminated sign of the "Lucky" grocery store in Orange County. From there we moved to Los Angeles for about a year. My first experience was a culture shock on my first day in Jr. High. I spoke no English and I did not understand the educational system. A translator was assigned to me to help me communicate throughout the day. I had a normal schedule which included ESL classes for two periods. I noticed many of my peers were Hispanics like me, but their behavior and conduct in the classroom appalled me. I could hardly believe what I saw and heard. Mr. Rico, my Puerto Rican ESL teacher had it hard and I felt sorry for him. Despite this, I quickly started learning English and on one occasion I had the opportunity to sing "Silent Night" in my ESL class.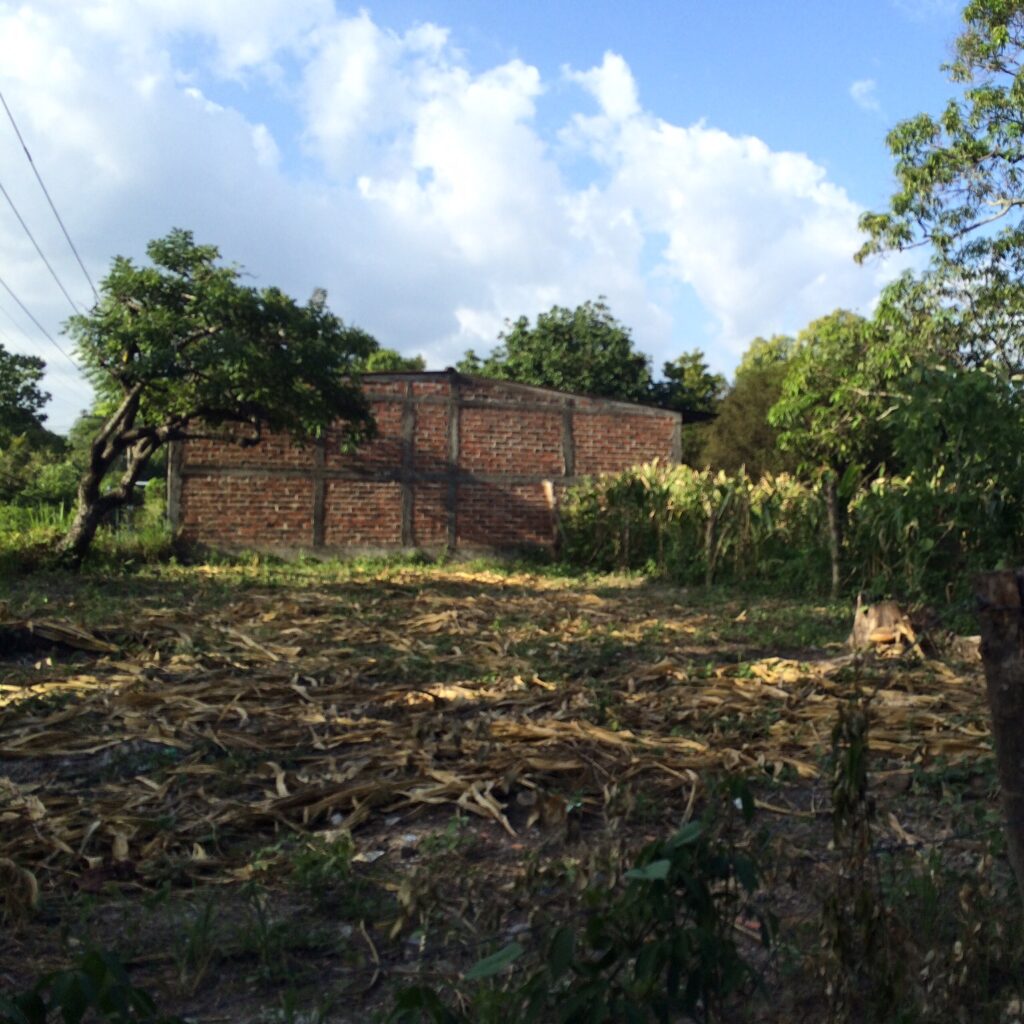 We moved from LA to Orange County after that year. Santa Ana became my home, starting on Minnie street and ending on 614 E. Flora Street (see more about these two places in post here) until I got married. I learned English quickly and by High School I was already fluent. It was during my Jr. High years in 1983 that was invited (I wrote a short post here about my friend who introduced me to what it means to be a Christian) to a Hispanic Baptist Church that had recently been started by a former missionary in Colombia. He spoke Spanish fluently and the church thrived under his leadership. It was here that I came to faith in Christ at the age of fourteen. It was here I developed a love for the church. I became involved early on. It was also here when I "fell in love" with my wife a bit later. We have been married for a long time now, have raised two children and have two adopted ones, one of which we are currently raising. With all of them, we have shared both our ethnic/cultural heritage in addition to our faith.
During my second year of High School, I tested out of High School and went to Santa Ana College.  It took me four years to finish my AA while I was working to pay for my school. I rode a bike that was handed down to me to go to work. At the beginning of my college journey, I was still an immigrant, on poverty level and didn't know much about the financial aid available for school for those like me. So, I paid my own tuition. My family never received any public aid either. My sisters worked in a factory, my mom stayed home, and baby sat her grandkids. My two other young sisters went to school as well. We became legal residents a bit after the 1986 Amnesty under President Ronald Reagan. In 1995 I became a US citizen.
I have now lived in the Unites States for most of my life, have attended graduate schools, lived in three States, and have been part of both Spanish and English-speaking churches. I consider myself an American with a Hispanic heritage. Culturally, I am in between the Hispanic and American culture as many other Hispanics in the United States. I don't fit perfectly in either one. From my perspective, both cultures have good characteristic and unfavorable ones. I strive to learn the good ones from both.
From all my years in the United States the issue of how I have been treated in relation to my ethnicity and culture is something I can talk in a general way. I cannot assert that I have ever been openly discriminated. However, this this doesn't mean I have not felt a subtle prejudice and mistreatment because of it. On one occasion, a friend who was American (I use this to refer to "White American" as commonly used. I am very uneasy referring to people by color of their skin) and had mentored me, told me I had been discriminated when I applied to a seminary. He encouraged me to defend myself and even wrote a letter in my favor. There was a case when I was a teacher where I felt discriminated for being a Hispanic. I was told I wasn't a "fit" for the school even though my reputation as good teacher was well established among parents, teachers, and students. During my time there, I never had a bad review related to my work. Thinking back, this and other moments, I believe some of them were due because of my ethnic and cultural background. It could be argued that it was not the case, that it was perhaps due to my way of thinking, character and/or my personality or something else I don't know. But my cultural background and heritage is part of who I am. As much as I want to believe that I have not been prejudged or treated differently because of my cultural background, I have found questioning myself if this is so. I have not let this kept me from doing what I believe God has called me to do.
As a pastor working with Hispanics and Americans, some Hispanics see me (and have told me) as the "Hispanic Gringo". They don't see me as "full" Hispanic. I assume (it seems obvious to me) that some Americans see me as a Hispanic and not as American. I understand that I can never be 100% Hispanic and 100% American in the "pure" sense of the word (I don't know what that is either, since all of us are a mix of backgrounds and ethnicities). I recently had DNA testing and my profile makes me 52.1% European mainly from Spain (Spaniards conquered Latin America), 37.5% Native American mainly from my indigenous roots in El Salvador, 10.6% Sub-Saharan, Southern East African and North African. I guess my family tree travelled a lot.
Having said all this, I believe my identity does not come from my ethnicity and culture. This doesn't mean my ethnicity and culture are not valuable to me or that it doesn't add anything to who I am. But my identity is not defined by it. It comes from my relationship with God in Christ. This is the beauty of what Christ does in our lives. I don't have to pledge allegiance to a culture or ethnicity (European, Native American, or African). I pledge my full allegiance to Jesus Christ and to his Kingdom. My identity is found in Him.
Here is what God says about this.
Regardless of what ethnicity and culture we are from, through faith we are ALL one in Christ Jesus.
"There is neither Jew nor Greek, there is neither slave nor free, there is no male and female, for you are all one in Christ Jesus." (Gal. 3:28) 

All of us are God's kaleidoscope but we are one in Christ. I love this and believe this whole heartily!
Our country is not in this world.
"But they were looking for a better place, a heavenly homeland. That is why God is not ashamed to be called their God, for he has prepared a city for them." Hebrews 11:16 (NLT)
Our heavenly homeland isn't here. God has prepared a city for us, and He is not ashamed of calling us their God. Our ethnicity and culture are not a condition or requirement. Faith in Christ is.
Our ultimate citizenship is not here.
"But our citizenship is in heaven. And we eagerly await a Savior from there, the Lord Jesus Christ" Philippians 3:20 (NIV)

We are citizens of heaven under the rule of our Savior and Lord Jesus Christ, waiting for Him to come back.
God loves people from all ethnicities, all cultures, all tribes, and all languages. His Kingdom will be made of all of them.
I looked again. I saw a huge crowd, too huge to count. Everyone was there—all nations and tribes, all races, and languages. And they were standing, dressed in white robes and waving palm branches, standing before the Throne and the Lamb and heartily singing:
Salvation to our God on his Throne!
Salvation to the Lamb! – Revelation 7:9-10 (The Message)
Our ethnic and cultural background, our native and acquired languages will not be an in issue in God's kingdom. I believe all of us will fully know ourselves and each other. We will fully understand and accept each other to the point that we won't even see each other as different. The focus won't be us, but the Lamb, our Lord Jesus Christ whom we will worship. I can't even imagine what that will be like!
Here is a follow up post where I share some of my thoughts about how to learn from other cultures.