Being a Hispanic American, and having been part of two cultures and languages most of my life, I have learned a few things that can help us in relating to other cultures. These are simple things to keep in mind and practice to become intentional learners of other people's cultures.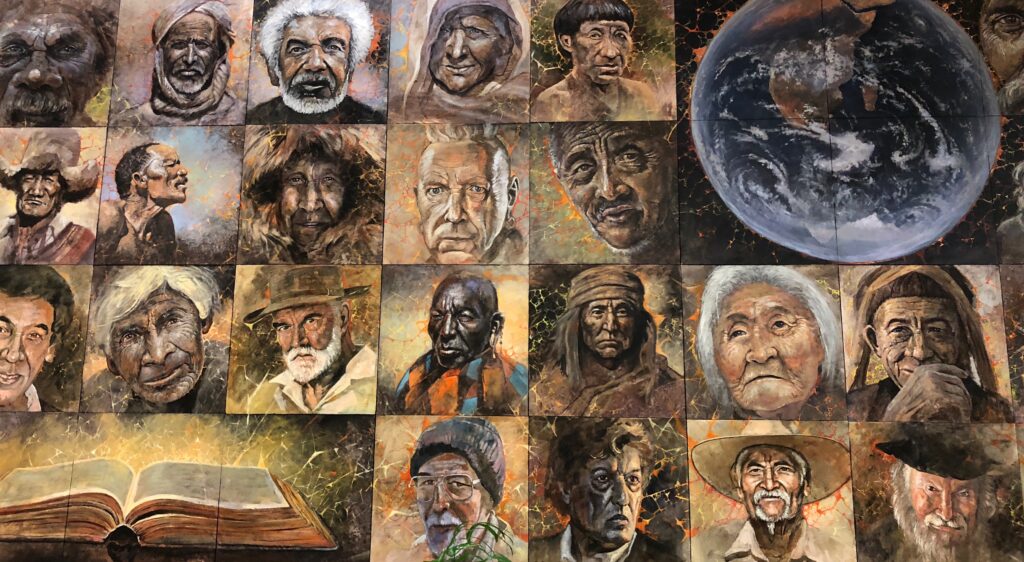 1. Be proactive in learning people's stories.
This implies spending time to listen to people's stories that includes their cultural and religious background. This is a good principle in general. I often take out new families out for lunch. During this time I purposely ask about their stories. I try to learn as much as I can from them. It helps me to understand them.
2. Ask sincere questions.
When you are listening to people's stories, ask questions to understand the other person. If you don't know something about a particular culture, ask, don't assume. This is a good practice. I often ask questions using a sincere tone in my voice. I really want to convey to them that I am interested in what they are saying. Depending on the culture, there is also an expected reaction from the speaker from another culture.
In the Hispanic culture, we love using non verbal expressions to show that we are listening. We often over do it because we want to show that we care. If you show no expressions with a Hispanic, they often think you don't care. I remember a Hispanic lady who was part of our church, and was an expert in marketing. She met with a former communication director to give him ideas. Throughout the whole conversation he showed no emotion. Privately, she asked me later on, why he just sat quietly listening with no reactions. This was very puzzling for her.
3. Be culturally sensitive.
This means not asking or saying things that can be interpreted as rude. If you make a mistake, apologize to the other person. Hispanics in any personal conversation or even digital, usually address the person with a greeting such as "Good morning", "Good afternoon" or "Good evening". In the American culture we are so task oriented that we go directly to what we want. Since I work with many Americans, I am used to this "transactional" type of conversations and I have done it many times with Hispanics. But this is not culturally sensitive. It is rude. I try to keep track of my audience to avoid this.
4. Be aware of your cultural, ethnic and religious preferences and prejudices.
We all have them. This can be very subtle because we act based on what WE consider to be the norm. We often act thinking that what we believe regarding culture is what others should accept without any questions. For example, take the concept of family. Hispanics are family oriented and their kids are part of everything they do. We have many of our families who bring in their children to our services. This is expected. In our American culture, children have a separate place for learning on Sundays. This is a cultural preference and we should be aware of it and not expect it from someone from a different cultural or ethnic background.  
5. Make room in your life to ask for opinions and voices from people of other cultures.
Their opinions are just as valuable as ours. Diversity of thought is profitable and valuable, not a detriment. It enriches us with knowledge and understanding that we wouldn't otherwise possess. We should ask with the intention of learning and applying what is helpful for our context.
6. Be intentional in making changes that reflect a multiethnic community.
These changes should be planned, aligned with a clear purpose and expectations. Changes that are a response or reaction to our current political status will not last.
Having speakers from different ethnic and cultural backgrounds in an organization should be something to implement and so should diversifying the staff to reflect the diversity of the community.In the church I serve, our campus is Spanish speaking but during our services we offer translation to English for anyone who would like to join us. I also intentionally schedule other speakers from other cultural backgrounds to come and teach with a translator. This sends a message that we value everyone and we want to be multiethnic. 
If you want to learn more, there are many good books out there. But the best way to learn is to start connecting personally with people of other cultures and ethnicities. It is not easy, but remember that many of them have taken the first step to be here in America, a place unbeknown to them. This was harder. Reach out with an open heart, I can assure you won't be rejected!
Related post:
Hispanics Cultural Distinctives
Becoming Learners of Cultures and Ethnicities